Resultaten weergeven voor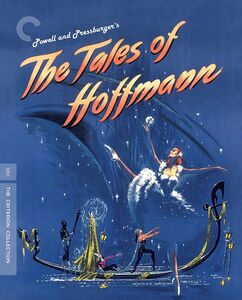 Preview
The Tales of Hoffmann (Criterion Collection)
(Subtitled)
Release

7-6-2022

Film en TV Genre

Musicals (Theatrical), Drama

Media-indeling

Blu-ray

Gelieve worden geadviseerd. Tenzij anders vermeld, alle BLU-RAY zijn regio A en alle DVD regio 1 codeert. Alvorens te kopen, zorg ervoor dat uw apparatuur kan afspelen deze regio's. Voor meer informatie over regiocodering klikt u op de onderstaande link:
Product notities
Jacques Offenbach's fantasy work is magnificently brought to the screen by Michael Powell and Emeric Pressburger ("The Red Shoes"). Robert Rounseville stars in the title role of the German romanticist, regaling a tavern crowd about his fantastical but foredoomed love affairs with a beautiful automaton (Moira Shearer), a treacherous courtesan (Ludmilla Tchérina), and a terminally ill soprano (Ann Ayars), in this enthralling blend of opera, ballet, and drama. Standard; Soundtrack: English Dolby Digital mono; Subtitles: English (SDH); audio commentary; bonus short "The Sorcerer's Apprentice" (1956); interview; art gallery; photo gallery; theatrical trailer.