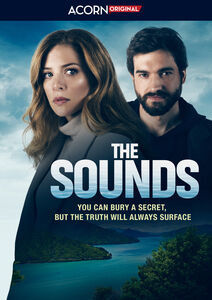 The Sounds, Series 1
Release

2-2-2021

Film en TV Genre

TV Drama, British-Television

Media-indeling

DVD

Gelieve worden geadviseerd. Tenzij anders vermeld, alle BLU-RAY zijn regio A en alle DVD regio 1 codeert. Alvorens te kopen, zorg ervoor dat uw apparatuur kan afspelen deze regio's. Voor meer informatie over regiocodering klikt u op de onderstaande link:
Product notities
The Marlborough Sounds locals welcomed the arrival of wealthy Vancouver transplants Maggie and Tom Cabbott (Rachelle Lefevre, Matt Whelan) and their promised development of a salmon fishery. However, the Cabbotts were also motivated to escape Tom's powerful and controlling family... and when Tom goes missing, local police chief Jack McGregor (Matt Nable) won't like the answers he finds. New Zealand mystery miniseries co-stars Emily Piggford, Peter Elliott. 6 2/3 hrs. On 2 discs. Widescreen; Soundtrack: English.