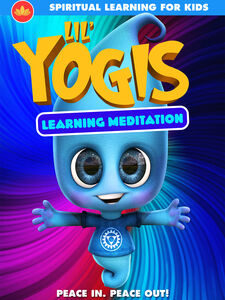 Lil' Yogis: Learning Meditation
Release

1-9-2020

Film en TV Genre

Children's Video

Media-indeling

DVD

DVD-regio

1

Gelieve worden geadviseerd. Tenzij anders vermeld, alle BLU-RAY zijn regio A en alle DVD regio 1 codeert. Alvorens te kopen, zorg ervoor dat uw apparatuur kan afspelen deze regio's. Voor meer informatie over regiocodering klikt u op de onderstaande link:
Product notities
Welcome to Lil' Yogis, an incredible new animated series where spiritual learning is made fun and simple for all ages! Yoga class is in session, and the Lil' Yogis' teacher, Lil' Sahasrara is ready to teach the tiny yogis all about their favorite subject: MEDITATION. Get ready to dive into an enlightening and exciting adventure with Lil' Yogis: Learning Meditation!