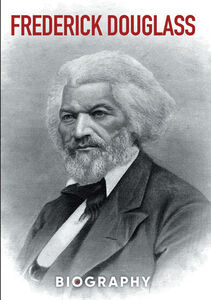 Frederick Douglass: Biography
(Manufactured on Demand, Dolby)
Release

25-8-2020

Film en TV Genre

Special Interest-Documentary, Biography

Media-indeling

DVD

Gelieve worden geadviseerd. Tenzij anders vermeld, alle BLU-RAY zijn regio A en alle DVD regio 1 codeert. Alvorens te kopen, zorg ervoor dat uw apparatuur kan afspelen deze regio's. Voor meer informatie over regiocodering klikt u op de onderstaande link:
Product notities
As a young man, he experienced the brutality of slavery firsthand. As an outspoken leader of the abolitionist movement, he became one of the most powerful voices in American history. Frederick Douglass inadvertently found his calling while giving an impromptu speech at an anti-slavery meeting in 1841. As a formerly enslaved man, he quickly became not only a persuasive speaker, but also a poignant symbol of freedom. His insightful and eloquent lectures and tireless efforts to educate the public about the realities of slavery significantly furthered the abolitionist cause. This inspiring BIOGRPAHY program chronicles Douglass's remarkable life, from his childhood in slavery to his crucial work on behalf of formerly enslaved people following the Civil War. Rare photographs and extensive interviews with leading historians offer a revealing portrait of this extraordinary man.
Beschrijving
| | |
| --- | --- |
| Titel: | Frederick Douglass: Biography |
| Genre: | Special Interest-Documentary, Biography |
| Studio: | A&E |
| Kenmerken: | Manufactured on Demand, Dolby |
| Releasedatum: | 25-8-2020 |
| Media-indeling: | DVD |
| Gewaardeerd: | TVPG |
| UPC: | 733961719291 |
| Bewerkingstijd: | 50 minutes |
| Jaar van Release: | 2020 |