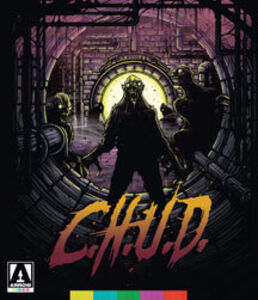 Preview
C.H.U.D.
(Special Edition, Reissue)
Release

12-11-2019

Film en TV Genre

Horror

Media-indeling

Blu-ray

Gelieve worden geadviseerd. Tenzij anders vermeld, alle BLU-RAY zijn regio A en alle DVD regio 1 codeert. Alvorens te kopen, zorg ervoor dat uw apparatuur kan afspelen deze regio's. Voor meer informatie over regiocodering klikt u op de onderstaande link:
Product notities
From the subterranean depths it crawls! Finally making it's long-awaited debut on Blu-ray, director Douglas Cheek's cult '80s favorite C.H.U.D. is the ultimate underground movie experience.