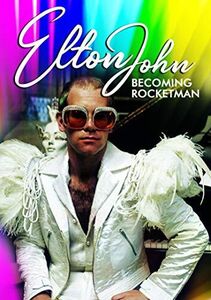 Becoming Rocketman
Release

20-9-2019

Film en TV Genre

Special Interest-Documentary, Biography

Media-indeling

DVD

DVD-regio

0

Gelieve worden geadviseerd. Tenzij anders vermeld, alle BLU-RAY zijn regio A en alle DVD regio 1 codeert. Alvorens te kopen, zorg ervoor dat uw apparatuur kan afspelen deze regio's. Voor meer informatie over regiocodering klikt u op de onderstaande link:
Product notities
2019 is the year of Elton John. With the release of the box office hit "Rocketman", his autobiograhy and his final farewell tour all eyes are on Elton John. We take a glimpse into his incredible journey and uncover the truth behind the turbulent and eccentric life of a superstar. Find out what it took for this shy young man to become "Rocketman". DVD Bonus Feature includes Two Unseen Interveiws with Elton John.