Resultaten weergeven voor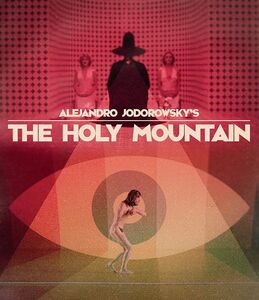 The Holy Mountain
Release

16-4-2021

Film en TV Genre

Action / Adventure, Cult

Media-indeling

Blu-ray

Gelieve worden geadviseerd. Tenzij anders vermeld, alle BLU-RAY zijn regio A en alle DVD regio 1 codeert. Alvorens te kopen, zorg ervoor dat uw apparatuur kan afspelen deze regio's. Voor meer informatie over regiocodering klikt u op de onderstaande link:
Product notities
Alejandro Jodorowsky The Holy Mountain ABKCO [Blu-ray] The scandal of the 1973 Cannes Film Festival, writer/director Alejandro Jodorowsky's flood of sacrilegious imagery and existential symbolism in The Holy Mountain is a spiritual quest for enlightenment pitting illusion against truth. The Alchemist (Jodorowsky) assembles together a group of people from all walks of life to represent the planets in the solar system. The occult adept's intention is to put his recruits through strange mystical rites and divest them of their worldly baggage before embarking on a trip to Lotus Island. There they ascend the Holy Mountain to displace the immortal gods who secretly rule the universe.