Resultaten weergeven voor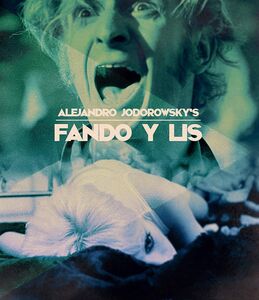 Fando Y Lis
Release

16-4-2021

Film en TV Genre

Action / Adventure, Cult

Media-indeling

DVD

Gelieve worden geadviseerd. Tenzij anders vermeld, alle BLU-RAY zijn regio A en alle DVD regio 1 codeert. Alvorens te kopen, zorg ervoor dat uw apparatuur kan afspelen deze regio's. Voor meer informatie over regiocodering klikt u op de onderstaande link:
Product notities
ALEJANDRO JODOROWSKY / FANDO y LIS ABKCO [2 DVDs] Surrealist"fabulator'" Alejandro Jodorowsky's unique career began with this bizarre tale of corrupted innocence,  sadomasochistic love and unattainable paradise. Jodorowsky's sublime freak-out follows impotent Fando (Sergio  Kleiner) and his paraplegic sweetheart Lis (Diana Mariscal) searching for the enchanted city of Tar where  spiritual ecstasy resides. Features "La Cravate" and new extras.